The beneficial effects of yoga on body and soul have been known for a very long time. Yoga relaxes the senses, calms the mind and helps to better wind down and keep moving.
Especially of benefit is the combination of yoga and the mountains. The healthy, fresh mountain air and the surrounding beautiful Gastein mountain ranges contribute to easier switching off and forgetting everyday life for a while.
Yoga Spring and Yoga Autumn Gastein
Every year in spring and autumn the Gastein valley turns into a Yoga Mecca for 10 days. More than 40 yoga instructors from around the world teach every level of difficulty – from beginner to advanced.
The teachings take place in various partner hotels as well as in the most beautiful outdoor power spots like the yoga platform by the waterfall, on the peak of the Stubnerkogel or in the Healing Gallery. A yoga holiday in Gastein is a unique experience.
Namaste from the mountains – treat yourself to a relaxing yoga retreat in the Salzburg province and take time out from the hectic pace of everyday life. We look forward to your visit!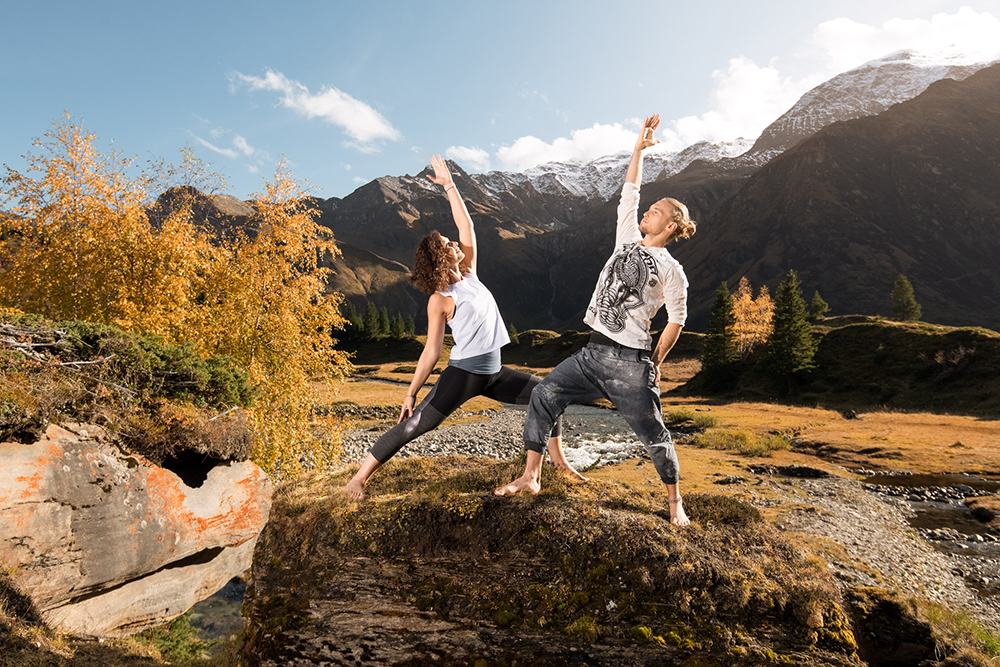 Apart from the two big yoga events in Gastein there are regular public sessions, retreats, yoga workshops and training. For up-to-date information visit the website of the Bad Hofgastein tourism office.