2 - 4 persons included
Max. 6 persons
25.05.23 - 24.06.23
23.09.23 - 05.11.23
from € 288,00
07.01.24 - 27.01.24
09.03.24 - 23.03.24
from € 319,50
27.01.24 - 09.03.24
23.03.24 - 07.04.24
from € 355,00
2 persons included
Max. 4 persons
25.05.23 - 24.06.23
23.09.23 - 05.11.23
from € 198,00
07.01.24 - 27.01.24
09.03.24 - 23.03.24
from € 207,00
27.01.24 - 09.03.24
23.03.24 - 07.04.24
from € 230,00
2 - 4 persons included
Max. 6 persons
25.05.23 - 24.06.23
23.09.23 - 05.11.23
from € 342,00
07.01.24 - 27.01.24
09.03.24 - 23.03.24
from € 373,50
27.01.24 - 09.03.24
23.03.24 - 07.04.24
from € 415,00
2 persons included
Max. 4 persons
25.05.23 - 24.06.23
23.09.23 - 05.11.23
from € 202,50
07.01.24 - 27.01.24
09.03.24 - 23.03.24
from € 216,00
27.01.24 - 09.03.24
23.03.24 - 07.04.24
from € 240,00
2 - 4 persons included
Max. 6 persons
25.05.23 - 24.06.23
23.09.23 - 05.11.23
from € 369,00
07.01.24 - 27.01.24
09.03.24 - 23.03.24
from € 391,50
27.01.24 - 09.03.24
23.03.24 - 07.04.24
from € 435,00
2 persons included
Max. 4 persons
25.05.23 - 24.06.23
23.09.23 - 05.11.23
from € 216,00
07.01.24 - 27.01.24
09.03.24 - 23.03.24
from € 243,00
27.01.24 - 09.03.24
23.03.24 - 07.04.24
from € 270,00
Summer holidays
Please note the maximum occupancy included in the price
Surcharge additional person
€ 32,00
€ 32,00
Final cleaning per dog additional
€ 30,00
€ 30,00
Breakfast buffet / brunch
€ 22,00
€ 22,00
Lunch / Dinner at Steak & Meer
€ 16,50
€ 16,50
Entry to the Alpentherme Gastein
free!
free!
Ride with the Gasteiner Bergbahn Gondola*
free!

* 1 ride per person and day with the Gastein cable cars included (Stubnerkogel, Schlossalm, Graukogel or Goldbergbahn in Sportgastein) - please check the opening hours of the respective cable cars!
free!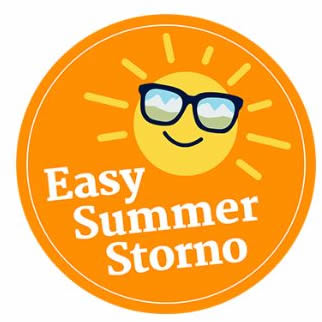 SECURE BOOKING
FLEXIBLE CANCELLATION
For all bookings with departure until the end of November 2023 the following cancellation conditions apply:
up to 14 days before arrival free of charge
14 to 3 days before arrival 70% of the tour price
from 3 days before arrival 90% of the tour price
- 25% of the tour price is required as a deposit (payable by bank transfer or credit card).
The Schlossalm ski school gives you full value for your money! Whether skiing, snowboarding, off piste or fun sport, singly or in groups, adults, teenies and kids – the Schlossalm ski school and its team has been a beacon of competence and quality for more than 25 years. Discover the variety of winter sports. As a guest of the Gipfelblick Chalet Winkler you receive a voucher for 15 Euros per person (redeemable from a merchandise value of 150 Euros).
More information: www.schischule-schlossalm.at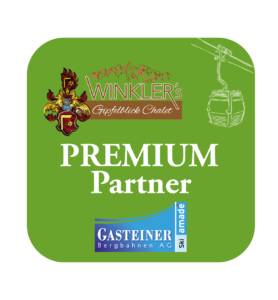 Winter holidays
Please note the maximum occupancy included in the price
Surcharge additional person
€ 35,00
€ 35,00
Final cleaning per dog additional
€ 35,00
€ 35,00
Breakfast buffet / brunch
€ 25,00
€ 25,00
Entry to the Alpentherme Gastein
free!
free!
How experienced are you? Beginners and returning skiers, but also advanced skiers and snowboarders who are looking for fine tuning, will find the ski school Bad Hofgastein exactly the right place. You and your young ones will benefit greatly from the experience and competence of the ski instructors, in age-appropriate courses and private tuition.
More information: www.skischulebadhofgastein.com